Don't Worry About
The Drive
Nothing makes going out on the town exciting like a limo ride with your friends! Are all your friends or family going out? Let Great Bay Limo help you start the night out right? Here at Great Bay Limousine we provide everything from town cars to party buses and a trolley.
So if it's a quiet ride you're looking for or something a little more upbeat we have what you need.
Concert Limo
Great Bay Limousine service is the best way to travel when going to a concert anywhere between Boston, MA and Portland, ME! Have you ever shown up to a concert and saw people who arrive in a limo? How they get dropped off right at the door, without any concern for how they are getting home?
Riding in a luxury Great Bay Limo will make the memory all that much more special!  Take all your friends in our party bus, stretched hummer limo, or our newest vehicle, a trolley. We can get you to any concert venue in New England with a wide variety of transportation options to make your concert a memorable evening for years to come. Best of all, there's no need to take multiple vehicles and risk the chance of getting separated from your friends.
After a concert there's a mad rush to the exit to try and beat the traffic. When you walk out and get into your Great Bay limousine the outside world and traffic disappear (the party doesn't). Sit back and chill (while our chauffeur deals with the traffic) for a stress free ride home!
Anniversary Limo
Happy Anniversary!
Let Great Bay Limousine take you out for your anniversary. Whether its your first anniversary or your 50th wedding anniversary, it's a special moment! The day you both expressed your commitment to one another and promised to be together forever is such a memorable day.
It should be celebrated every day, but lets take this one night and make it a special one. Whether you are headed out to a five star hotel, or headed to an anniversary party. Whatever your transportation needs, Great Bay Limo you covered.
We specialize in providing a romantic limousine rides with your champagne and other requests. Get a quote or book your anniversary adventure with us now.
Date Night
These days it seems like there's plenty of time for everything but each other. Do something extra special for that special person in your life. Rent a Great Bay Limo and go out to dine at our favorite restaurant. You can sit back and enjoy some wine, let your self sink into our plush leather seats and take in the sound of our state of the art sound system. There's nothing more romantic than one on one time in the back of a limousine and a night out on the town.
There's nobody more familiar with the greater Portsmouth area and seacoast area than our chauffeurs. So if you're looking for a new experience, we have many suggestions to suit your needs.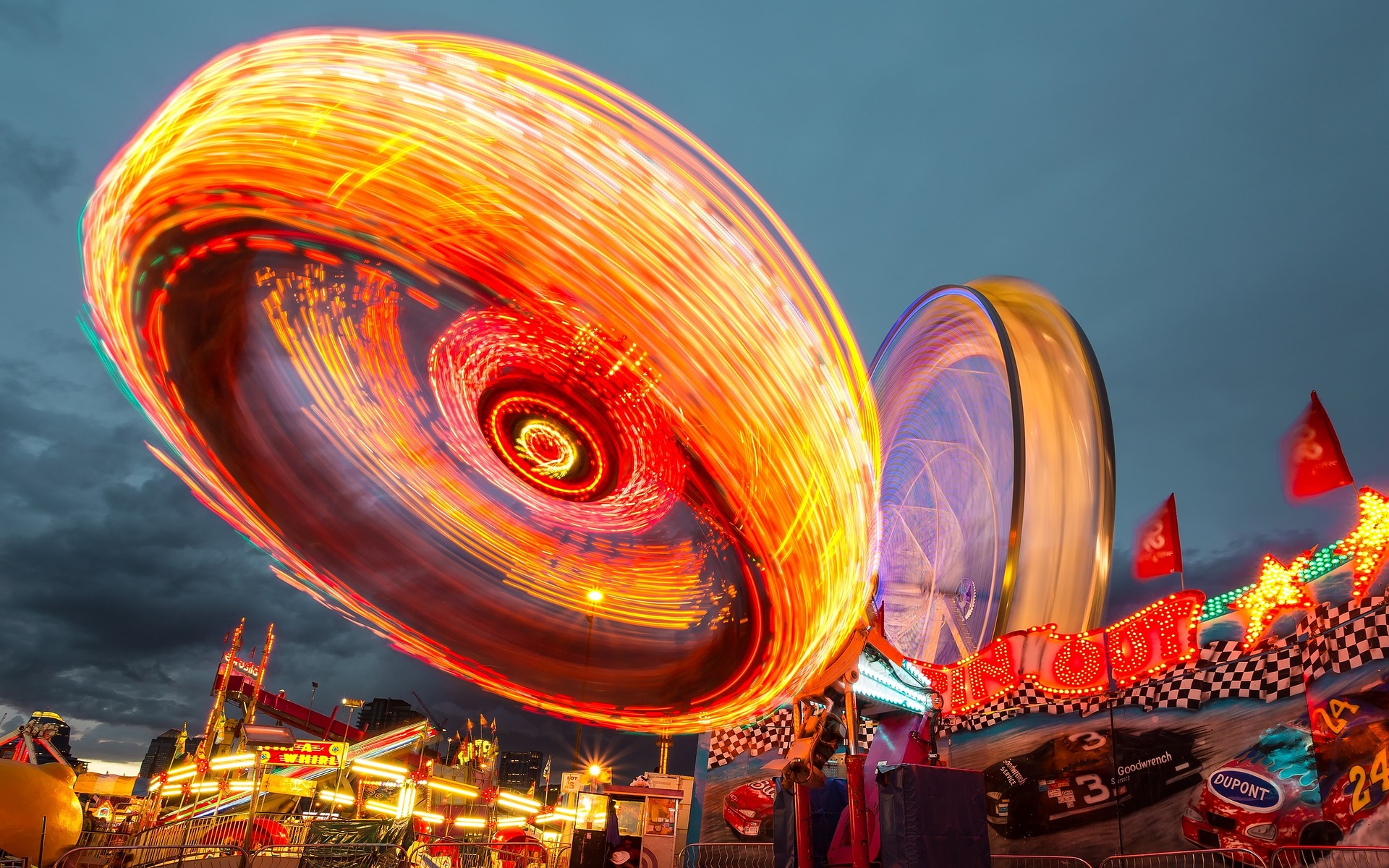 Birthday Limo
Happy Birthday!
You get to enjoy your birthday when it comes around once a year. What a luxurious way to travel on your birthday! We will pick you up along with your friends & family, listen to your favorite music and have some drinks and laughs on the way to your favorite restaurant or destination. Spending your birthday hassle free with your loved ones. What a way to relax and have a awesome birthday celebration!
Great Bay Limousine has you covered!
Whether you are looking to pub crawl, dance the night away or dine at a five-star restaurant we've got you covered! Luxury is our standard, satisfaction is our goal. We want you to have a safe, enjoyable birthday experience for many more to come.
Graduation Limo
Congratulations Graduates!
All that hard work has paid off and graduation day is right around the corner. Show your graduate how proud you are of their hard work! Great Bay Limo has helped thousands of graduates celebrate in style; From our stretched Hummer limo, party bus, or trolley, you can design the graduation memory you want.
Give us a call today to discuss your graduation limo experience.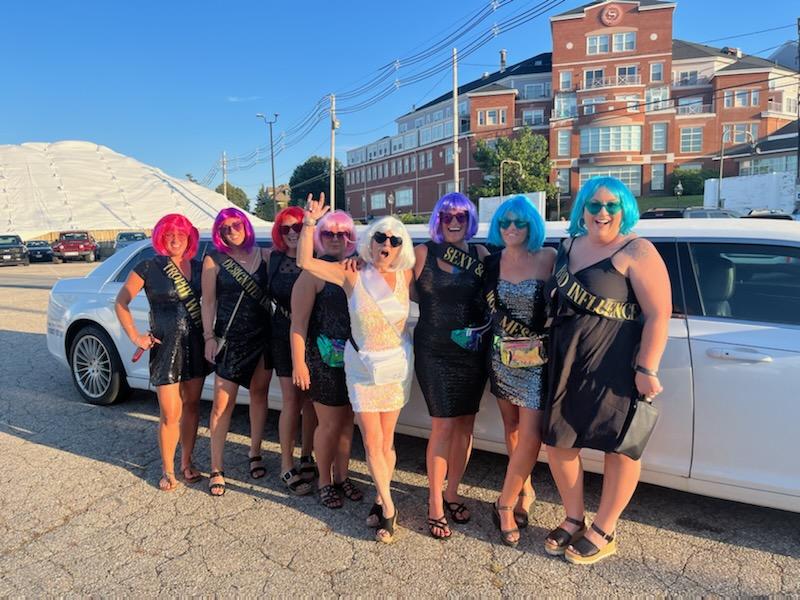 Prom Night Limo
The ultimate prom limo experience can be created with Great Bay Limo. Whether you are looking for a Cadillac Sedan for you and your prom date or a group experience on our party bus or trolley, Great Bay Limousine is ready to help you make this a memorable event you will remember for years to come. We also have the only Hummer Limo in the greater seacoast area.
If you want the ultimate high school prom experience, let Great Bay Limo help you celebrate it in style.
Sporting Events
Score!! You have found the perfect site for transportation to all sports stadiums, fields, and gyms that you would like to visit! We make sure to have the best seats, and music of your choice in the limo to make it as comfortable as possible to get to your destination.
Don't drive to a Celtics or Bruins game? Ride in style with one of our luxury limos. Don't let Bean Town traffic intimidate you any further. Great Bay Limousine drivers are professional and know how to get you there. Whether you are looking for a ride one way and planning on staying through the weekend, or you're coming back right after the big game, we'll be there to ensure you get home safely.
Go Patriots! Heading to watch New England win their next game? Ride with us in style and be the coolest peeps at the tailgating party. Fill up the limo with all your friends (even if they're not Pats fans). Enjoy a ride to Gillette Stadium and enjoy the experience of a life time.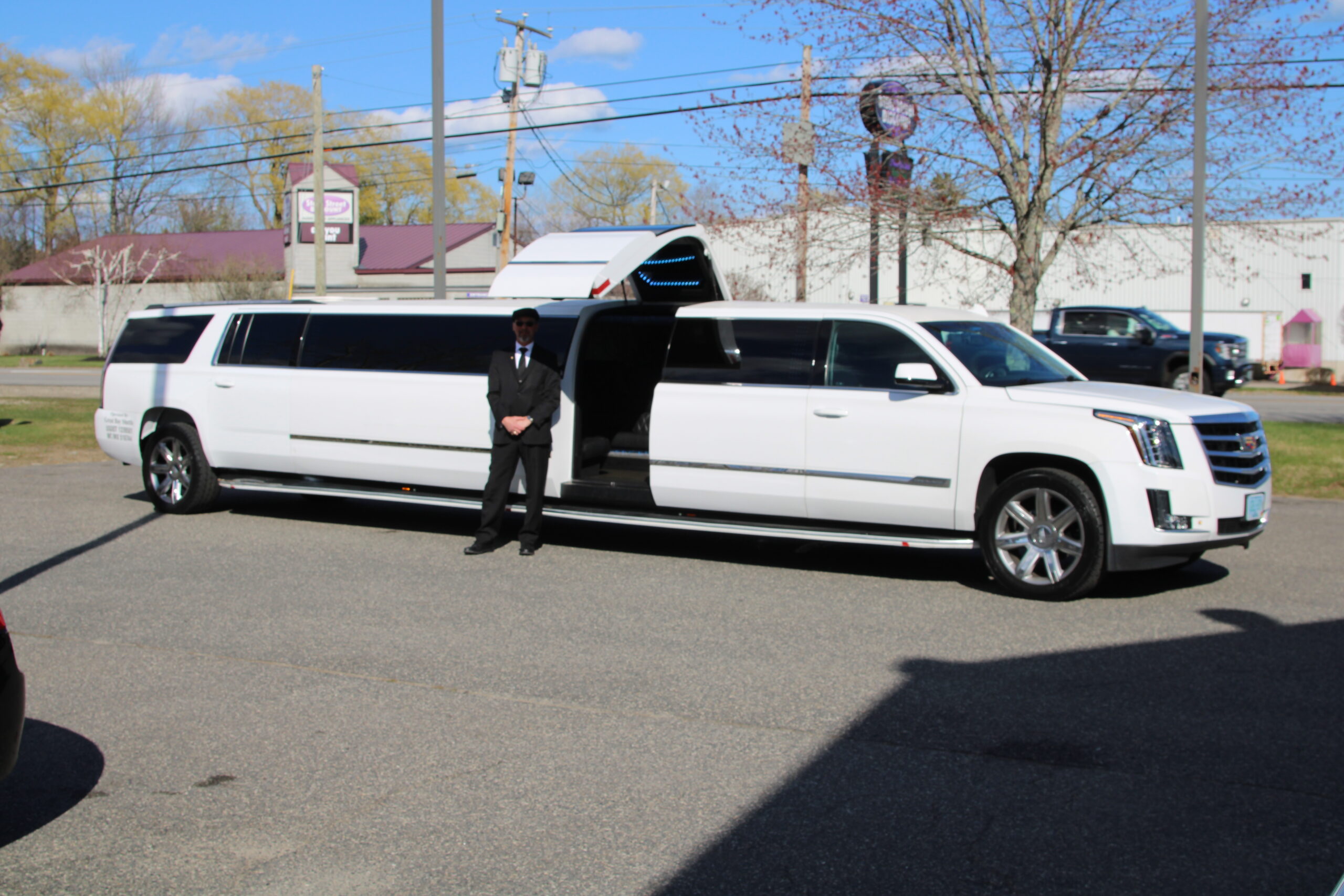 Address
3660 Lafayette Rd,
Portsmouth, NH 03801
Great Bay Limousine provides transportation 24 hours a day, 365 days a year, with reservations. We recommend 72 hours advance notice for service, but please do not hesitate to contact us upon need.