TRANSPORTATION FOR EVERY OCCASION
Based in New England, Great Bay Limousine has been serving the transportation needs of its clients for several decades with a fleet of modern chauffeured vehicles at competitive rates. Our experience providing the highest quality, most reliable, and professional service has allowed our growth to offer limousine services worldwide. Just give us a call, always a live person to answer questions or book service. Thanks for choosing Great Bay Limousine.
Book Now
Login
Great Bay Limousine provides a wide array of professional transportation services: airport limo service, wedding limos, corporate travel and roadshows, sightseeing, special occasions, party bus, proms & graduations, sporting events and more. Be sure to view our limo fleet serving the Greater Seacoast of New Hampshire, Boston and the whole New England area.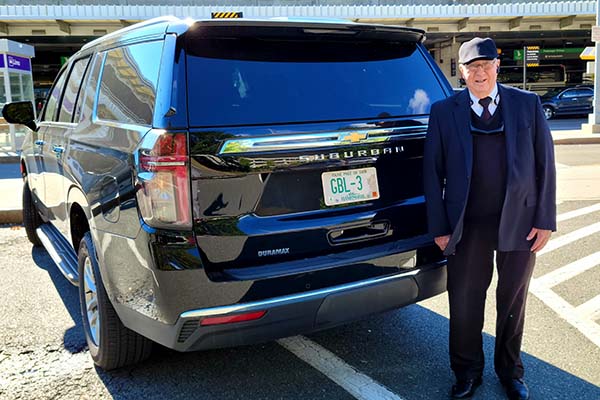 For All Your Transportation Needs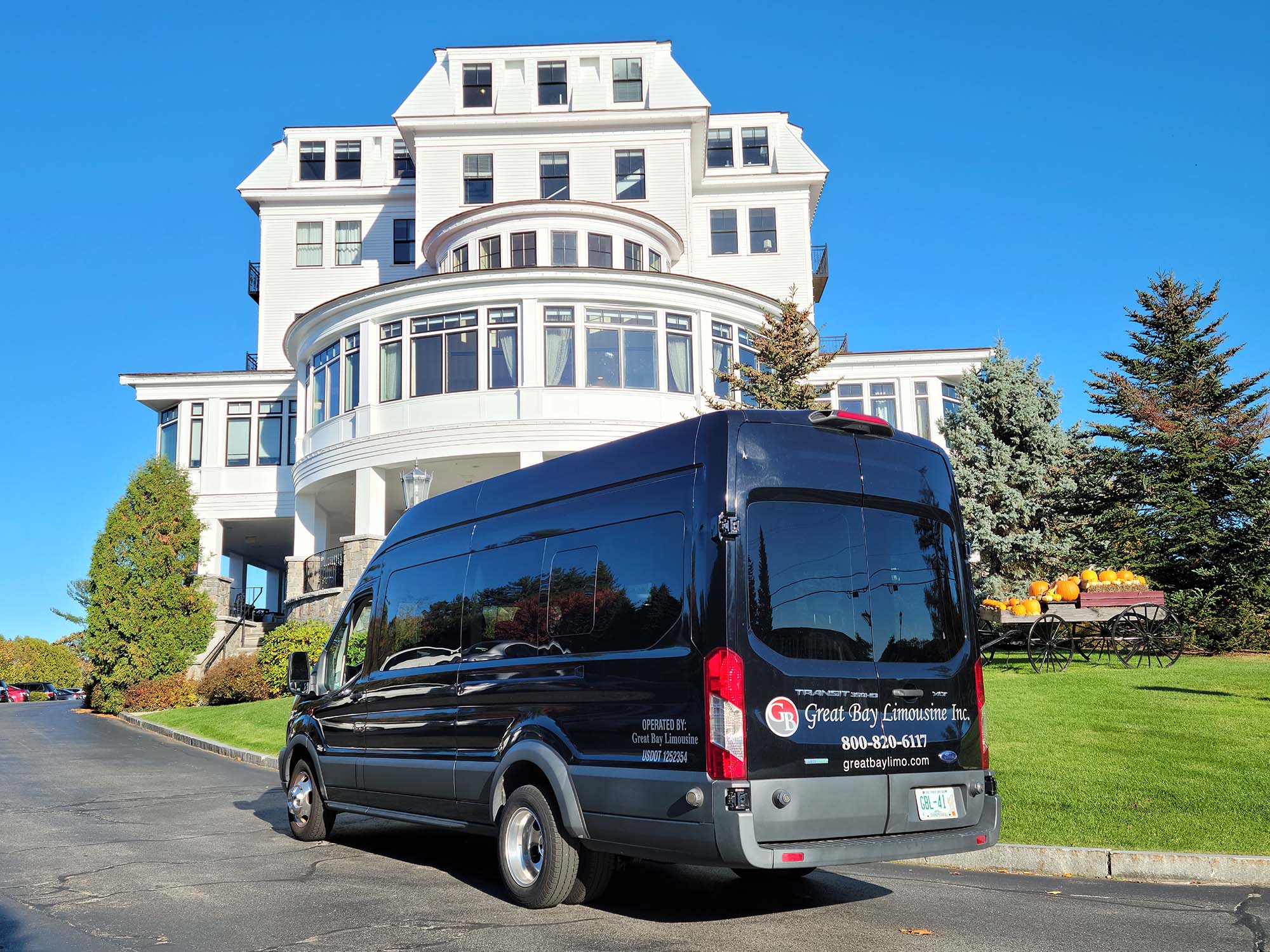 Established in 1999
We are a local family-owned business with headquarters in Portsmouth, New Hampshire.
We serve New England and beyond. We strive to provide the best chauffeured limousine transportation for every occasion.
With over 30 vehicles including a trolley and executive coaches, Great Bay Limousine is ready for your every transportation need. We are always open, give us a call 24 hours a day, 7 days a week.
*Pictured Richard Tessier, owner, and his daughter, Karrine Tessier, assistant manager.
What Our Customers Are Saying
"Great Bay saved the day! We rented two 14-passenger vans that allowed our guests to party all night long without having to worry about driving themselves afterwards (which was HUGE peace of mind for us). The drivers were punctual, kind, and so professional- not to mention very skilled at driving down the tiny dirt roads around the lake! "
"I had to book a last minute, emergency airport trip for my mother on a Sunday morning. They were able to make it happen with one hour's notice and my mother had great things to say about the driver and service. Highly recommended!"
"Travel to and from Logan coordinating with airlines (especially during COVID-19) can be exasperating – that's where service with Great Bay excels….always on time; clean cars; cordial drivers; excellent customer communications"
What are you waiting for?
Address
3660 Lafayette Rd,
Portsmouth, NH 03801
Great Bay Limousine provides transportation 24 hours a day, 365 days a year, with reservations. We recommend 72 hours advance notice for service, but please do not hesitate to contact us upon need.